Modern twin villa design in Saudi Arabia. It's a 2-storey private residential house with a basement. Villa consist of two mirrored parts, which is also called as a Twin-Vila or a Duplex Villa. The villa contains a lounge area and a swimming pool with decorative waterfall fountain in the backyard. Luxury and rich look with marble and travertine stone finishes. Also, there's a decorative pool at the fancy entrance group. Detailed design provided by [xzoomproject].
Private family entrance is visually separated with a wall of beautiful marble finish.
The backyard welcomes with a swimming pool and lounge area under a shadow of an old palm tree.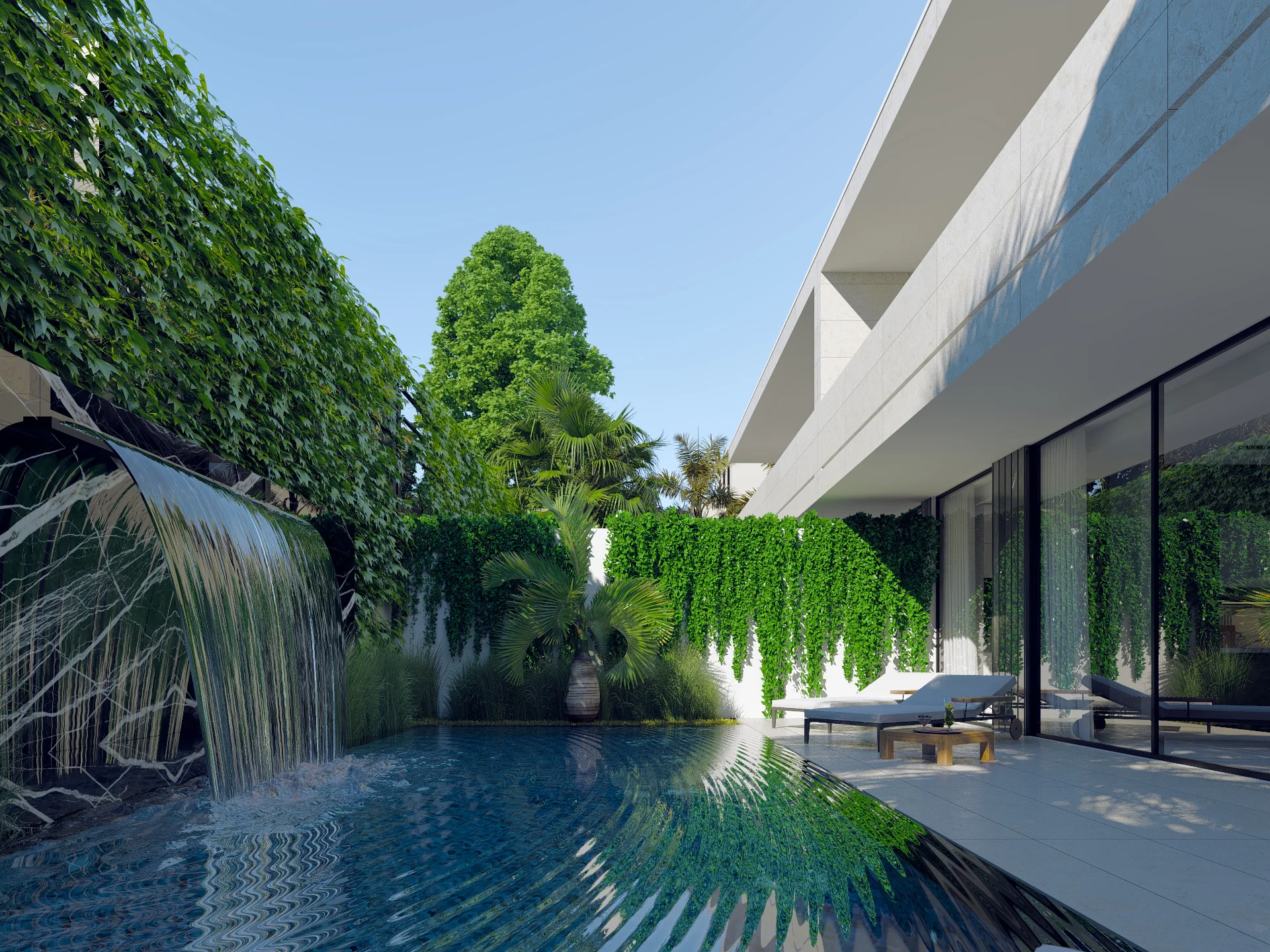 Being perfectly lighted lounge area is looking great especially during cool nights.
Pool is also an important design element for a living room's view.
Cascaded waterfall fountain is designed for massage sessions and a peaceful relaxation effect.
Entrance is wrapped with rare sorts of marble like Nero Maquine and Calacatta. A stunning decorative pool with floating travertine walkway slabs invokes a luxury experience right at the door opening.
Modern front facade also includes elements of natural stone and marble as a unified design theme.